Preparing in advance is ideal so you can begin immediately and consistently. Puppies typically will not potty where they sleep so you have a couple of options.
Bedtime Outdoor training ….
1) use a crate allowing only enough room to turn around. Should they wake up during the night needing to go potty they would typically whine in which case you can take them outside.

Bedtime Indoor training…

Provide a rectangular pen (close to your bed) that allows enough room for a bed at one end and a pee pad at the opposite end. 
Days….
A rectangular pen is ideal where you spend most of your time during the day. This will allow the puppy to stay safe with all his/her needs met (bed, food & water, pee pad) while you concentrate on cooking etc
Affiliate Disclosure - PawTree links on this site are affiliate links to help support the work we put into it. Visitors are not required to use affiliate links however the support is much appreciated.
Crates & Carriers & Pens & Gates
The Puppy Apartment is a one bedroom, one bathroom home that teaches and trains your puppy/dog to always go potty in their own indoor doggie bathroom.
Use Coupon Code PPM27592 for a 5% discount off any order!
A Lightweight exercise pen. Black vinyl wire coated panels custom fit for any size. Edge guards on top and bottom. I have these available at my home for you to purchase or you can purchase directly from Steve at Seabreeze Petite Pens.
I started with the 6 panels which will make a rectangle so that you can put a pee pad at one end and their bed, food & water at the other end. This setup is how I've raised your puppy. The larger one is even better if you have the space and want them to have more area to play.
Waterproof padding sold separately. Ask for Steve Porter
Use code: PPM1826 (6 panel) $100
I use pee pad trays with mesh top that hold pad in place throughout the kennel and your puppy is used these. You can purchase these directly from me when you take your puppy home. $30.00 each
Bell training is best taught after your dog seems to prefer to go outside to potty and you would like to give them a good way to communicate that to you. This works especially well for dogs who only have a few accidents or have accidents by the door. Teaching your dog to ring the doorbell prevents them from needing to resort to such uncivilized behavior such as scratching on the door or barking to tell you to let them out.
Your puppy is eating Real Chicken & Oatmeal Recipe. These foods are not available in retail stores. They are organic foods which contain no preservatives, fillers corn or gluten. They are the highest quality foods I have found. You can order bags online by clicking the link below and it will be delivered to your home. We recommend that you set up an automatic delivery (EZ Ship) for every 30 days so you do not have to think about ordering food. You can easily log into your account at a later date to adjust the amount or frequency as often as needed. I would begin with a 10 pound bag (Small).
First time customers!
Receive 10% off your entire order up to $100 with code INTRO4U10
OR
20% off your entire order over $100 with code INTRO4U20.
Setting up an auto ship (called EZ ship) add three non kibble products with your Kibble order and each order will always give you free shipping.
Click on "My Recommendations" for ideas once on the PawTree account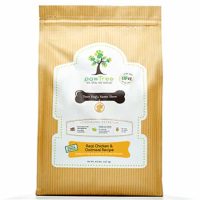 Use the button below to receive $5.00 your first order
NuVet Plus Wafers or Powder. Breeder referral only. Not sold in stores. Can act as a daily treat. This is an immune booster. (STARTER PACK PROVIDED IN PUPPY KIT) On line or call direct 800-474-7044, Breeder Code #10077.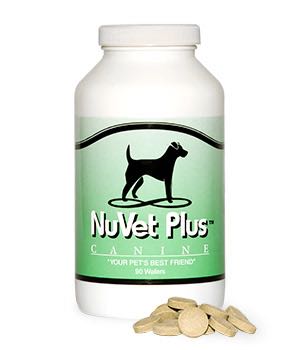 Harnesses, Donut Beds, Igloos
I recommend a harness rather than collar for safety reasons. View fabrics at Mr Wags to special order your desired fabric. I keep cute male and female designs on hand if you want to purchase directly from me and if you want to pick your own fabric just send me your 1st and 2nd choice and I can have them make it for you for and have it here when you pick up your puppy. $25.00. Debbie makes very nice Igloos and Donut beds with unique fabrics for all her products. Most of her products are special orders and her turn around is about 2-3 weeks so order early. Visit her website to view all of her many fabrics. 
http://www.mrwags.com
Puppies generally have 28 temporary teeth called puppy teeth or milk teeth that start coming in at about four weeks of age. They generally fall out between 14 and 30 weeks and are replaced by 42 adult teeth.


Puppies who are teething may eat slightly less and chew more. Hard rubber or chews made especially for dogs are a good investment to prevent household damage (or your ankles).


Even though the puppy teeth don't normally last long enough to have any serious problems. It's important to get your young puppy used to a dental care regime. Gently reach into his mouth and rub his/her gums and teeth. This will get them used to having someone's fingers in his mouth and will make future dental care much easier. I use a soft cloth or a kids toothbrush.


Use toothpaste that is specially formulated for dogs. These come in a variety of dog-friendly flavors. NEVER use human toothpaste. You can purchase in your own local vet, online or a PetSmart or PetCo. C.E.T. or Enzadent Enzymatic Toothpaste; Complete Oral Care Spray or Gel.


If puppy teeth linger much longer than 30 weeks (7-8 moths), ask your vet if these need to be removed. Doing so in the same appointment as the spay/neuter will keep from going under anesthesia twice.
Smart Pet Love Snuggle Puppy Behavioral Aid toy dog.
Reduces negative behaviors resulting from anxiety, such as whining and barking, through natural instinct, not medication
Recreates intimacy with physical warmth and a "real-feel" pulsing heartbeat which eases crying, loneliness and separation anxiety in pets
Helps puppies transition to their new home and sleep throughout each night
Disposable heat pack lasts 24 hours and is safe for people and pets
Pulsing heartbeat lasts up to two weeks of 24/7 use with two AAA alkaline batteries (included)
Easy to clean, the Snuggle Puppy is machine washable with the heart removed
Flea Tick & Mosquito Detterent
(Treat your yard not your dog)
(Education in Prevention Medication)
Spay/Neuter Recovery Suit